KIDS TABLETS IN KENYA
Kids tablets in Kenya are available at Smartphones Kenya at the best market prices in Kenya and its pay on delivery country wide. We deliver in about 3 hours at most in Nairobi and 24 hours outside Nairobi.
List of the best Kids Tablets in Kenya
Shop now for the best kids tablets in Kenya. find below our pick on the latest kids tablets.
Iconix C703 – Kids Tablet – Dual Core – 7″ – 8GB ROM – 512MB KIDS TABLETS IN KENYA
Price Ksh 4,999
Order here or call 0110023435
Display Size + Type: 7.0″ Capacitive Touch Screen
Processor: Cortox A7 1.2 GHz CPU
Operating System: Android 4.4.2
Camera: 0.3MP Rear + 0.3MP Front
Memory: 512MB RAM + 8GB ROM
Battery: 3.7V 3000mAh
Atouch A7+ Kids Tablet, 7″, 1GB RAM + 16GB+1GB – Wi-Fi KIDS TABLETS IN KENYA
Price Ksh 5,999
Order here or call 0711477775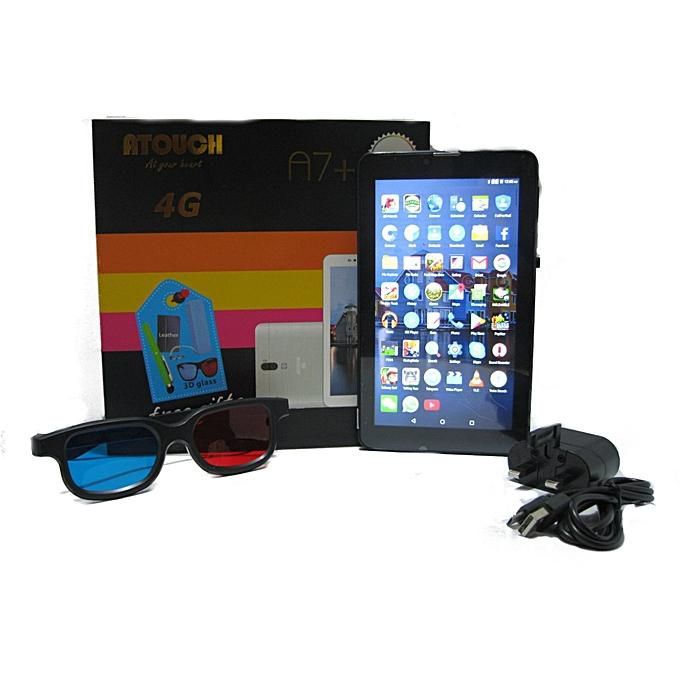 Screen Size: 7″
OS: Android 6.1
Network: 4G Network, WiFi
Memory: 1GB RAM + 16GB ROM
SIM: Yes
Processor Type: 1.3GHZ Quad Core
Camera: Primary 5.0MP, Secondary 2.0MP
Battery: 3000mAh
X Tigi Kids7 Pro Children Tablet – 7.0″ – 32GB- 3500mAh- Dual SIM KIDS TABLETS IN KENYA
Price Ksh 6,999
Order here or call 0711477775
Screen: 7.0″ HD
32GB ROM + 1GB RAM
Camera: Front 0.3MP, Back 2MP
Battery: 3500mAh
Support: Wi-Fi, 3G, Dual SIM, Study APPs
Lenosed Kids Tablets 2gb 32gb
Price Ksh 6,500
Order here or call 0711114001
RAM-2GB
ROM-32GB
Screen- 7 inches
Battery- 4000mAH
Colors- red,yellow,blue,pink
Android Version-8.1
Camera- 2MP front , 5MP back
Connection- WIFI,Bluetooth,USB
Atouch K89 7-Inch, Kids Tablet 1GB RAM,16GB Storage, Wi-Fi
Price Ksh 7,999
Order here or call 0711114001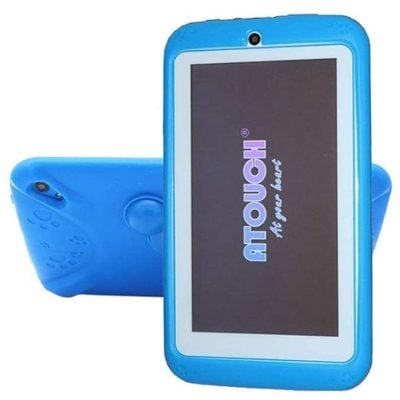 IPS LCD display renders bright colours and rich contrast for true-to-life visuals
16GB internal storage accommodates a large number of apps and media
Equipped with a powerful Quad Core processor for seamless performance and fast response time
2MP primary camera lets you capture crisp images
High capacity battery powers the device for prolonged hours on a single charge
TABLETS FOR SALE IN NAIROBI
Tablets for sale are available at discounted prices here at smartphones Kenya. Tablets are being manufactured and upgraded regularly.
The kids tablets are good way for kids to learn how computers work. You also get a comprehensive parental control to help the young one from borrowing adult-oriented websites or making in-app purchases.
Kids tablet like any other electronics are upgraded every year. They are available in old and new versions although they get outdated within time.
ADVANTAGES OF A KIDS TABLET IN KENYA
The advantages of a specially designed kids' tablet include a safe web browser (or no internet access), games and apps which are appropriate for kids.With us, you get more screen real estate. And so, the device can even replace a laptop if you use a detachable keyboard.
Movies and videos can also be enjoyed. Most of these tablets come with good battery capacities. Enabling you to use it for many hours without running out of power.
A comfortable size and low weight make it possible for the children to carry a tablet around. Almost about everything a child might expect from a laptop or desktop PC are available on the way. So here are the kids tablets in Kenya.
The Kids tablet is recommended for children between 3 and 12 years. It also has safety controls that help you keep tabs and control what the young ones are seeing from the internet. These kids' tablets come with fun educational apps, the first advantage of these apps is that they make learning more fun and educative for children. You can change from parents to children mode as one of the parental controls. If your child is about 3 to 12 years then it would be smart for you to get him this kind of tablet.
KIDS TABLETS IN KENYA
HOW YOU CAN EASILY ORDER AND RECEIVE YOUR ITEM
You can contact us through our phone numbers on our website https://smartphoneskenya.co.ke. You can find all the kids tablets and their prices on our website. We will be looking forward to serving you with pleasure. Thank you so much for taking your time and reading about us. We hope to serve you. soon
Order here or call 0711477775 or chat with us on WhatsApp.